Medicare Advantage Insurance Peoria AZ
What You Need to Know About Medicare Advantage
Medicare Advantage (also called Medicare Part C) policies are private insurance plans provided as an alternative to traditional Original Medicare. Medicare Advantage plans are bundled plans that include Medicare Part A and Part B and typically include coverage for prescription drugs (Medicare Part D) as well. Medicare Advantage plans can include many coverage features that are not available as part of Original Medicare. These plans may be beneficial to you if you would like coverage beyond the limits of traditional Medicare. Advantage plans offer additional coverage for things like vision, dental, and hearing. Since most Advantage plans include prescription drug coverage, it is important to make sure you get the right prescription plan so that if you are currently taking medication it will be covered.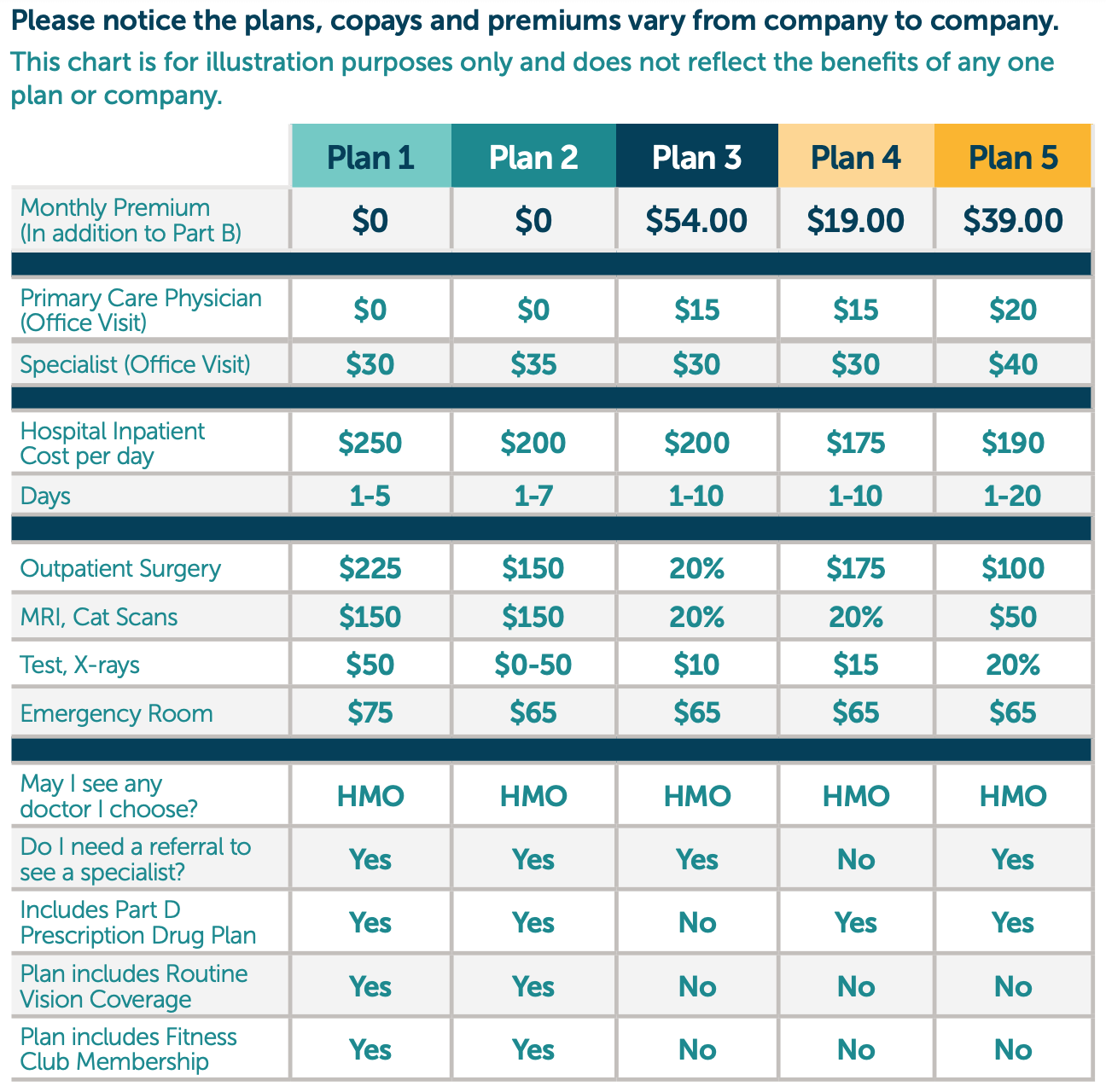 Advantage plans have lower out of pocket expenses than your Original Medicare since it has a yearly limit and it has an in network of available doctors for you to use. Just remember that there is also supplemental insurance which cannot be combined with Advantage, that is why we want you to a have the best knowledge on what Medicare options are best for you and your health. Another benefit is that Advantage Plans, must cover all your medical necessary medical care that Original Medicare covers.
The costs of advantage plans can range from different prices because the costs are set by the plan provider and not Medicare. That means that every year the price can change. Some important questions you may want to ask yourself are, "How often do you need health care services or how often are you getting health care services?" Also, if you see a particular health care provider, whether or not they will be in your plans network.
The Plemons Group can assist you in learning about your Medicare Advantage options and help you to find a plan that meets your coverage needs. We understand how important it is to make the right decisions when it comes to your health care coverage, so that you know how much you are paying for coverage, what services you will have, doctors you can see, and the quality of your care. We want you to be able to learn all your available options from people you can trust. Call (480) 676-5721 today to schedule an appointment to meet with an insurance agent in Maricopa County, Arizona.
WHAT ARE THE DIFFERENCES BETWEEN ORIGINAL MEDICARE AND MEDICARE ADVANTAGE?
There are several important details that separate the Original Medicare program from Medicare Advantage. There are differences in coverage and costs. Important facts to note include:
Medicare Advantage Covers Dental, Vision, and Hearing. Original Medicare Only Covers Medical and Hospital Costs.
Medicare Advantage Plans Have an Out-of-Pocket Maximum. Original Medicare Has No Cap on What You Pay.
Medicare Advantage May Cover Medical Care Received Outside the Country. Original Medicare Usually Does Not.
With Original Medicare, You Pay 20% of the Cost for Common Health Services. Medicare Advantage Plan Copays are Fixed Costs.
On Original Medicare, You Can Visit Any Doctor that Accepts Medicare. Medicare Advantage Plans Have Network Doctors and Hospitals with Restrictions
SHOULD I OPT FOR A MEDICARE ADVANTAGE PLAN?
Whether a Medicare Advantage Plan is right for your particular healthcare needs is something that can be determined during a dedicated consultation. Call The Plemons Group at (480) 676-5721 to schedule an appointment with us. During your free in-home or in-office consultation, we will provide you with details and information about Medicare that you should know. We'll discuss the Medicare Advantage plans available to you and thoroughly review your options. If you choose to purchase a Medicare Advantage policy, we will work with you to make sure that it provides the right amount of coverage.
We look forward to speaking with you!